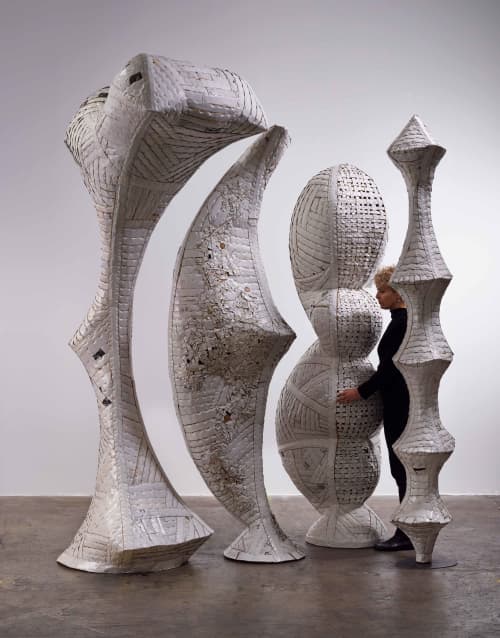 Personages, Watch Over Me - Sculptures
Featured In Dolby Chadwick Gallery, SF, San Francisco, CA
The Personages series reference personal relationships, how we fit together, our interconnectedness to everything in the world as well as each other. As I construct these pieces the negative space of the armature is the basis for the positive space of the next sculpture. The sculptures are also metaphors for life experiences, such as balancing acts, how far you can push something before it collapses and the need for love and humor to survive.
Personages, Watch over Me, 2013, found cardboard, staples, polyurethane, from 90 to 105 inches tall
Item
Personages, Watch Over Me
Have more questions about this item?