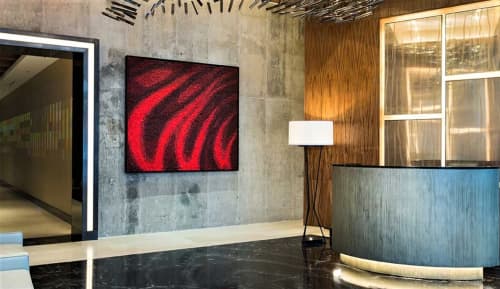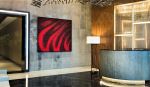 Too Many Buttons to Button - Sculptures
Featured In Renaissance New York Midtown, New York, NY
"Too Many Buttons to Button", one of Andre Woolery's public art commissions, is composed of custom colored red buttons arranged onto a canvas to create an abstract design. It hangs in the Renaissance New York Midtown's entrance. It is a large sculpture in the form of a needle threading a button. Andre is well-versed in seducing eyewitnesses through the use of striking colors, subject matter, and composition.
Item
Too Many Buttons to Button
Have more questions about this item?