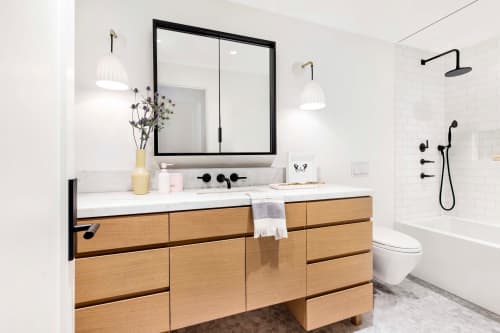 Featured In Rachely's Home, San Francisco, CA
Beautiful bathroom design by StudioNea features handmade porcelain light fixtures from Porcelain Bear.
Eido is an abbreviation of the Greek words 'eidos' meaning form and 'eidolon' meaning phantom or apparition. The name refers to the ghost-like shade of the light, a form resembling a shrouded figure or a child pretending to be a ghost. Originally designed in 2008, the Eido wall sconce was added to the range in 2014.
Have more questions about this item?