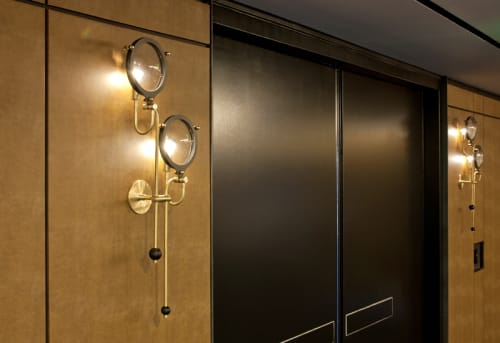 +3

Custom options available, ask the creator for customization.
Mounted on the hand-tooled leather walls of the Alexandria, a science and technology events space, these Double Arm Lens Sconces by Neptune Glassworks bring elements of laboratory tools and molecular observations to light in San Diego.
MATERIAL Brass, Glass, Powder Coated Aluminum - Custom Finishes available
DIMENSIONS H x W x D 33" x 13" x 4.5"
WEIGHT 4.7 lbs
ELECTRICAL 120V | G16 | E12 | Incandescent: 40Wx2 | LED: 4Wx2 | Dimmable
Have more questions about this item?