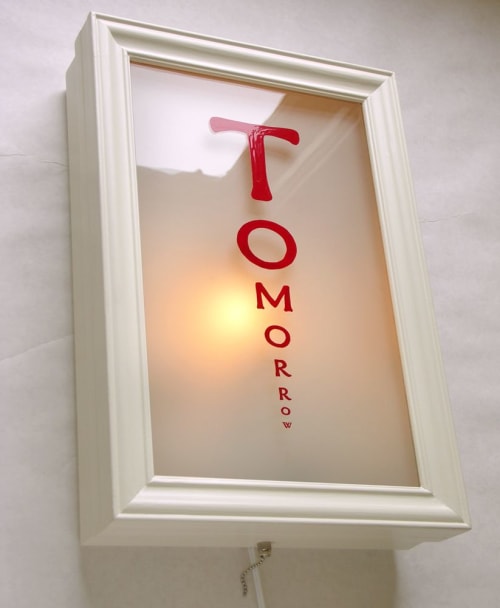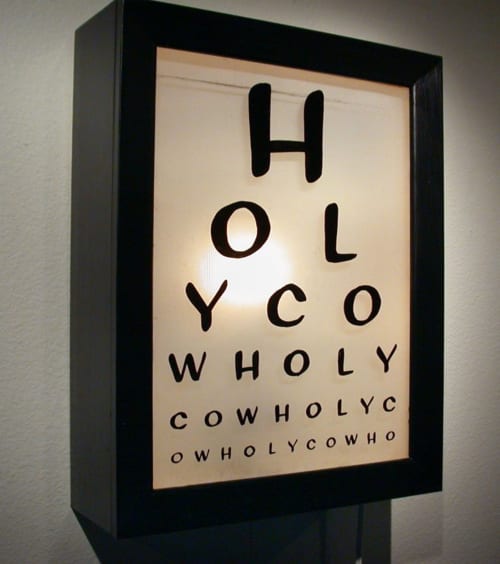 Image credit: michael paulus




+3

Illuminated Eye Charts / Hand-enameled, wall graphics
made-to-order, illuminated, pull chain light boxes for wall mounting. hand-painted enamel graphics on glass face, assembled wooden sides and trimmed face, with diffuser screen set back for soft drop shadow. single, warm illumination from behind via pull-chain. all come with corded wall plug in choice of colors. option for the oil-painted exterior in custom colors/sheen as well. they are all eggshell oil in either black or bone white by default.
various designs - built to order with custom: size, colors, graphic specs from client. these are examples of the original set from way back in 2004. unique designs per client's request available. custom pieces on display in residences, restaurants, and offices nationally.
shown: Tomorrow, Wholy, Its a Fact, Hello Friend, Split, Alpha and Omega, Continuum.