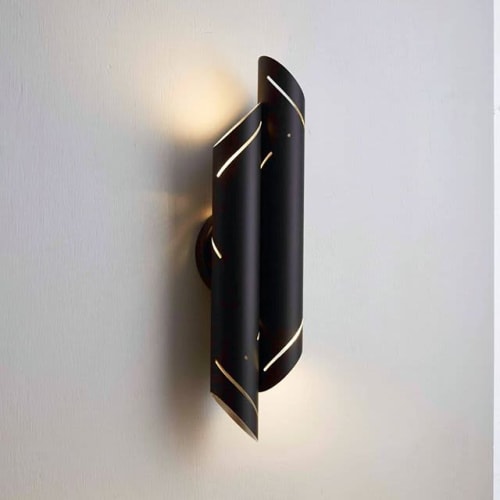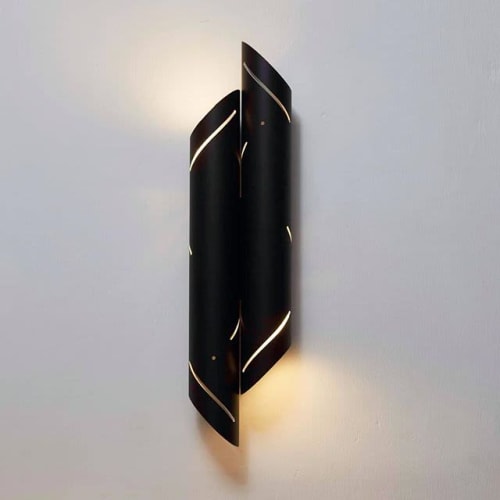 Image credit: Ivan Lee / IJ Productions


Black Rain Sconce
Inspired by lightning storms, Black Rain makes a simple, classic and elegant statement. It features elongated light flutes, each with a sensual black matte finish, filled with light that is reflected and enhanced in the piece's polished interior. The internal illumination bursts forth through a sequence of slots to cast a magnificent pattern on their surroundings.
This item is commission/custom work.
Click inquire to start a conversation.