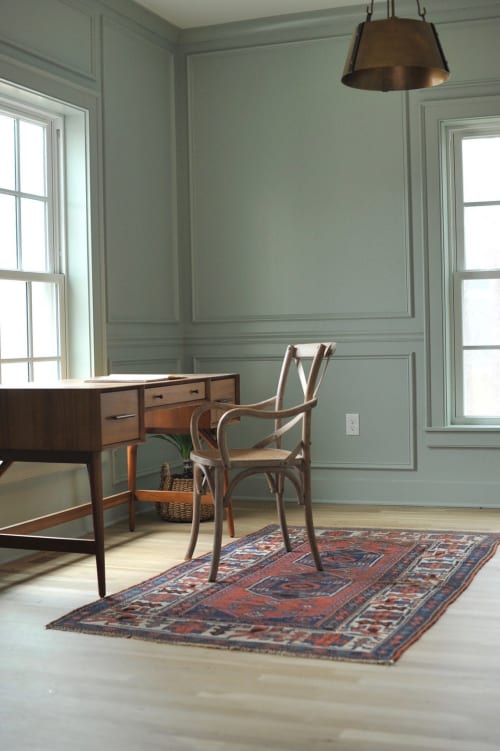 +4

Other People Want This. 2 People Have This In Their Carts Right Now.
Name: Foley
Size: 3.10 x 6.8
Pile: Low & distressed
Because of the nature and age of these older/antique handmade rugs, irregularities and wear are likely to exist and are not considered defects.
We ALWAYS recommend a high-quality custom cut pad for any and all rugs; old hand-knotted rugs, although have obviously stood the test of time, still benefit from them. These pads create a body and support to the rug, as well as prevent it from slipping and sliding - well worth it! Feel free to message me if you have any questions!
Have more questions about this item?