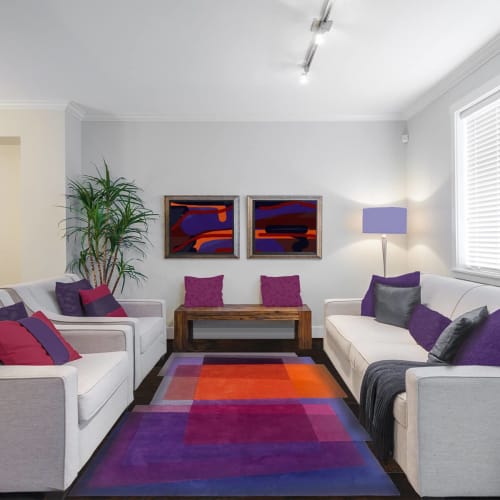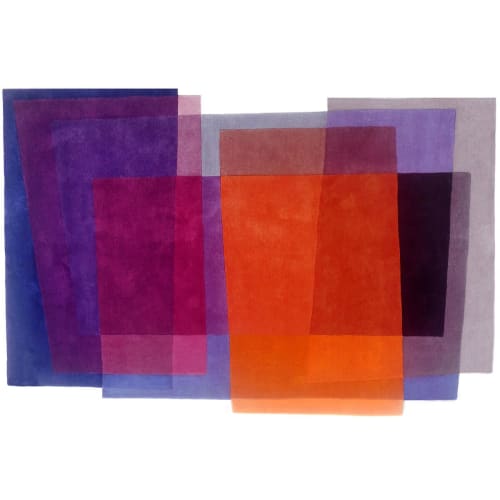 After Albers Deep Geometric Area Rug
Starts at $1,522
Prices vary on size and does not include shipping. Custom sizes available - please email us for details at: enquiry@sonyawinner.com
Hand tufted in 100% New Zealand wool by artisan weavers. Easily washable. Can be displayed as a rug or wall hanging. Also available in a blue/green colorway - see our website for details.
The After Albers rug series has been inspired by the beautiful interplay of shape, shifting depth and changes in tone characterised by the work of abstract artist and influential colorist Josef Albers. The painter's geometric abstraction and colour studies present a constant fascination from both a design vision and structural a perspective.
In the "Deep" colour-way Sonya uses her knowledge of colour to layer deep purple, warm orange and deep crimson rectangles, which interact with one another to create new hues and a sense of depth and translucency.
Send an inquiry to the Creator to buy/commission a piece like this