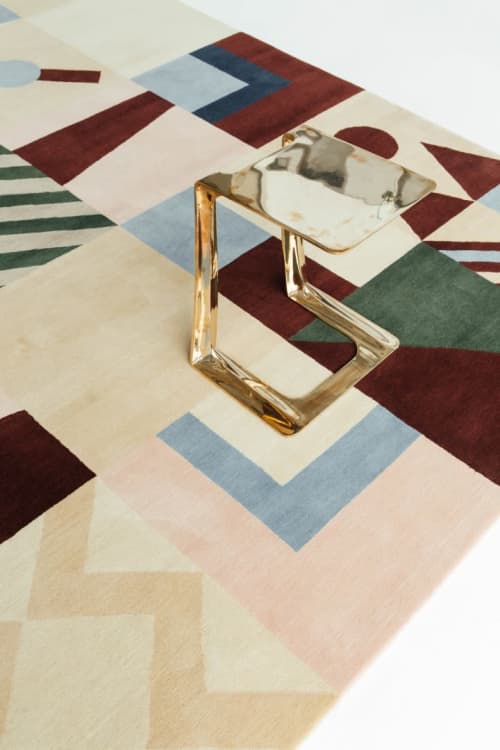 +11

Pazzo, Baci Collection by FORM Design Studio - Rugs
Featured In Mehraban Rugs, West Hollywood, CA
Price from $9,700 to $9,900$9,700-$9,900
In Stock Now
The organic chevron of 'Pavimento' is modeled after the carved stone pavers in the centro storico of Firenze. Wander in her silk shag as you might the romantic streets of magical Firenze.
The principal designers of FORM Design Studio have had the great fortune to spend time in Italy. It is a country they love, replete with dear friends, and in which the architecture, design, and history are as intoxicating as the cuisine. The Baci collection for Mehraban rugs is inspired by Italian mosaics, friendship, and the simple pleasures found while falling in love with the spirit of a culture.
Hand-knotted of wool.
Picture shown Rug number 28390
Size: 9' 2" x 12' 0"
Design reference: Pazzo
Collection: Baci
Material: Wool
Texture: Pile weave
Origin: India
Age type: New
Other Color:
Rug Number: 28384 Size: 9' 1" x 11' 10"
Rug Number: 28383 Size: 9' 1" x 11' 10"
Price $85
Shipping in the US, ask the creator about international shipping.
Custom commissions available upon request. Trade discount offered to members of the design community.
Returns accepted within 14 days
See details
Item
Pazzo, Baci Collection by FORM Design Studio
Have more questions about this item?