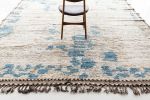 +4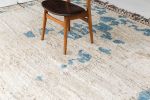 Zazate, Atlas Seasons Collection - Rugs
The Seasons Collection is the newest addition in the Atlas Collection - featuring the 'Zazate' rug. Each rug from the collection spends a season outdoors where it is washed in the rainwater, dried in the sun, and left to breathe in the open air. The result is a quality of color, patina, and luxurious softness that can't be created artificially. This unique accomplishment is available only at Mehraban.
Rug Number: 28584
Size: 10' 0" x 11' 7"
Design Reference: Zazate
Collection: Atlas
Material: Wool
Texture: Pile Weave
Origin: Central Asia
Age Type: New
$85 Shipping in the US, ask the creator about international shipping.
Have more questions about this item?