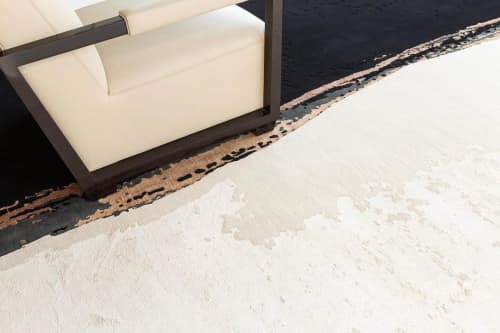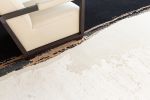 Featured In Mehraban Rugs, West Hollywood, CA
An inside look at the new Erica Islas collection coming soon featuring 'Chaos'. // 'Chaos' is used to denote a transition space between order and disorder that is hypothesized to exist within a wide variety of systems. This transition zone between the two regimes is known as the edge of chaos, a region of bounded instability that engenders a constant dynamic interplay between order and disorder. Organized Chaos. Abrash wool and variation of multi-pile and silk juxtapose creating texture and the perfect balance of harmony.
Furnished by Michael Berman
Rug Number: 28758
Size: 9' 1" x 12' 0"
Design Reference: Chaos
Collection:Erica Islas
Material: Wool & Silk
Texture: Pile Weave
Origin: India
Age Type: New
Price $85
Shipping in the US, ask the creator about international shipping.
Returns accepted within 14 days
See details
Have more questions about this item?