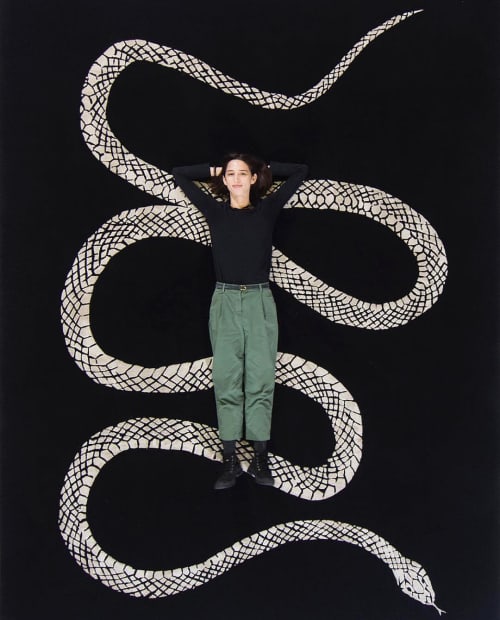 +1

Year of the Snake, Liesel Plambeck Collection - Rugs
Featured In Mehraban Rugs, West Hollywood, CA
Price from $8,050 to $14,300$8,050-$14,300
In Stock Now
This rug holds personal importance for designer, Liesel Plambeck, dedicated to her mother and her Taiwanese heritage, the mythology and imagery of a place brought to life in stories. The serpent is an auspicious symbol, and Liesel's serpent is particularly charming. At times emerging from grassy cashmere and at other times arrayed in silk on a wool field. When placed, the skill of the artist is evident as the form of the serpent emerges beneath furnishings, connecting the various elements of a room.
Picture shown Rug Number 27818 (black)
Size: 9' 0" x 12' 4"
Design: Year of the Snake
Collection: Liesel Plambeck
Material: wool and silk
Texture: embossed, pile weave
Origin: Nepal
Age: Type New
Price $85
Shipping in the US, ask the creator about international shipping.
Available in a variation of colors and materials. Custom commissions available. Trade discount offered.
Returns accepted within 14 days
See details
Item
Year of the Snake, Liesel Plambeck Collection
Have more questions about this item?