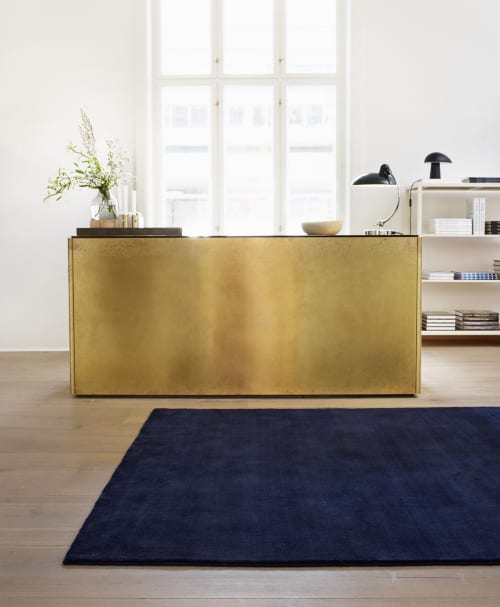 US$776-US$11,644
Deliver to the US can be a couple of weeks All standard rugs can send with FedEx
Other people want this. 2 people have this in their carts right now.
Shipping: US$145 shipping in the US, ask the creator about international shipping.
Creation time: 2-3 weeks
Custom options available, ask the creator for customization.
Created & Sold By:
View Creator Return Policy >
Item Details
Massimo EARTH-BAMBOO rug is made of best quality New Zealand wool mixed with Bamboo fibres. The combination of New Zealand wool and Bamboo gives a very durable rug with a light shine which is easy to maintain. The quality of the fibres minimizes peeling to almost nothing.
The production of Bamboo is sustainable as it thrives without any pesticides, New Zealand wool is made with animal friendly practices and both fibres are sustainable, natural and biodegradable and thus very eco-friendly materials.
Quality
Handwoven
50% New Zealand wool/50% Bamboo
Available sizes
140 x 200 cm (Only Vibrant Blue, Nougat Rose, Soft grey, Warm Grey, Concrete, Charcoal, Terra Cotta, Chinese Yellow)
170 x 240 cm
200 x 300 cm
250 x 300 cm
300 x 400 cm (Only available in Nougat Rose, Vibrant Blue, Soft Grey, Chinese Yellow & Warm Grey)
Dia. 240 cm (Round – only available in Chinese Yellow, Concrete Grey, Nougat Rose & Warm Grey)
Pile height: 10-11 mm
Weight: 3,75 kg/m2
Size variation : +/-3%
Vibrant Blue (pictured)