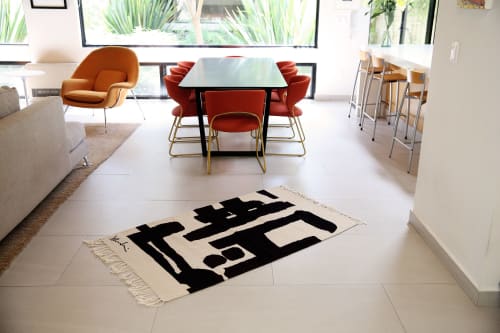 Image credit: Russell Monk |l russellmonk.com
Custom Options Available.
Ask The Creator
For Customization.
Handwoven by a master weaver in Central Mexico, this 3 x 5ft area rug uses 100% wool ethically sourced from the state of Guanajuato. Each piece in the BLC Wool Collection is based on an original BLC painting by Mary van de WIel (and goes by the same name, of course!)
Estimated Arrival: November 21, 2021
Have more questions about this item?