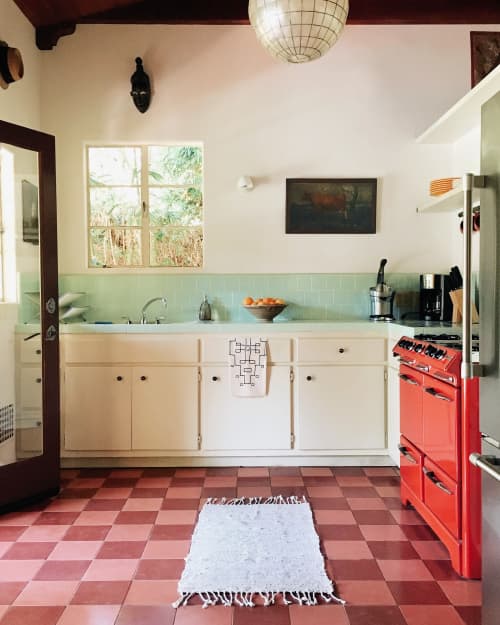 +2
Little Korboose x Mr Blue Skye Hand Woven Rugs
Made to order. Please allow for 3 weeks.
Did you know it takes up to 200 years for textiles to break down when thrown away? At Little Korboose, we are passionate about keeping our scraps out of landfills and are always finding new ways to repurpose and minimize waste.
For our most recent collaboration, we teamed up with talented textile artist Rachel Ehlin-Smith of Mr. Blue Skye. Together we have transformed our textile scraps and freshly printed fabric into beautiful, hand-woven natural cotton rugs. They are the softest rugs you will ever lay your feet on.
Made in the USA: Designed by Little Korboose and Mr. Blue Skye, handwoven in California. All our products are made using ethical and sustainable practices.
Material: Made from our 100% organic flour sack cotton scraps saved. Screen printed with non-toxic ink. Note: Material is not stark white. It is an off-white, bone color.
Sizes:
18" x 26" = $280
1.3' x 3.3' = $380
2' x 3' = $400
5' x 8'= $1200
6' x 10' = $1900
Care: Machine or hand wash gentle, cool. Hang to dry.
Have more questions about this item?