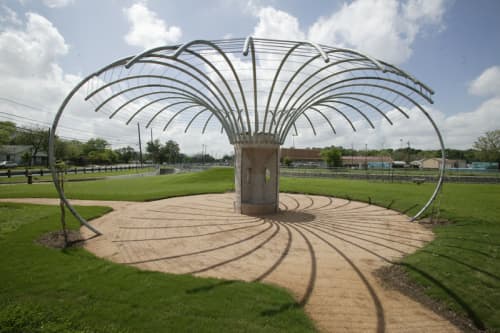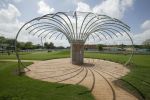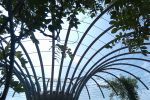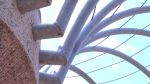 +4

Hourglass Seating Arbor - Public Sculptures
Featured In Govalle Austin, TX, Austin, TX
The artwork consists of a large hand-carved granite cylinder block with seating bays and steel trellis offering support for wisteria for shade. The three earth mounds surrounding the arbor reference forms from pre-Columbian architecture, the old volcano due west of the site, and midden mounds of the area's first native inhabitants, which are common on the eastern edge of the Govalle neighborhood, where the artwork is sited. The lone cypress tree references the area's original bottomland flora.
Item
Hourglass Seating Arbor
Have more questions about this item?