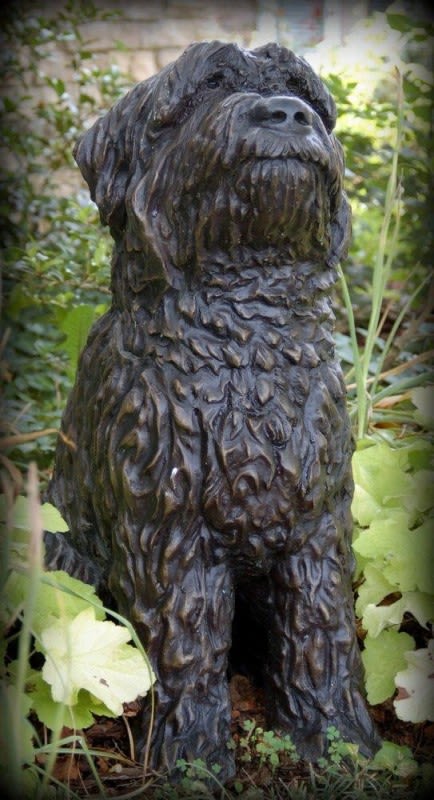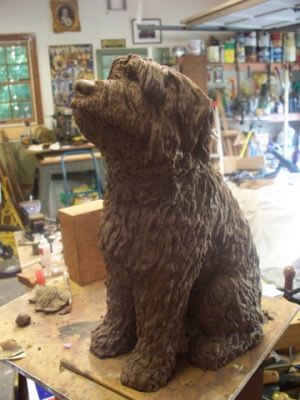 +1

Patrick
Description
Patrick after two years returns to Hospice of Greensboro as a bronze sculpture. Waiting by the front entrance of Kids path to greet all those who come to visit.
A fluffy haired droopy eyed wheaten terrier Patrick lived at Beacon Place, a home for dying people operated by Hospice and Palliative care in Greensboro. Patrick's job was to make people smile as he wandered from room to room. Patrick always knew when someone was about to pass away. He would stay with them his big eyes watchful, and when they were gone Patrick would curl up and sleep and sleep. For two years he faithfully watched over his friends at Beacon Place but the strain of letting go so many times proved to much for him.
A psychologist was hired by the staff at Beacon Place diagnosed him as chronically sad. Patrick was then move to a new location The Charlotte museum of history where he spent his days tagging along with school children tours.Hospice brought me on board to create a sculptural tribute to Patrick, so with the aid of photos I created this prototype which was greatly recieved by Hospice. A larger than life model was then created and is currentlybeing cast in bronze by Carolina Bronze.