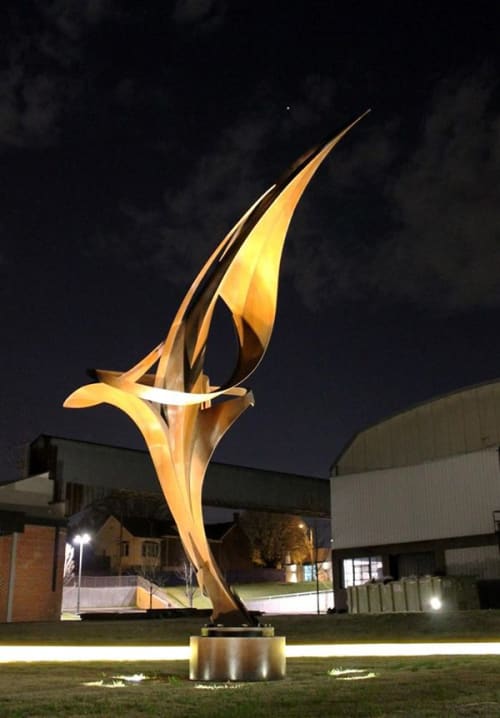 Image credit: Cynthia Roth

Confluence, 26' 6" x 9' x 18' 6", forged and fabricated steel, 1515 5th Ave North, Nashville, TN. Commissioned by SWHR Germantown Residential, LLC. Installed September 2014. Confluence is a sculpture designed for a plaza in a new residential/commercial development near the State Capital Building in Nashville.
Have more questions about this item?