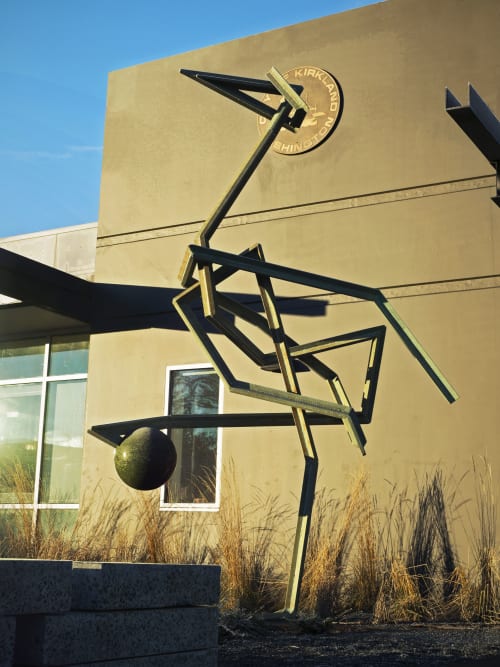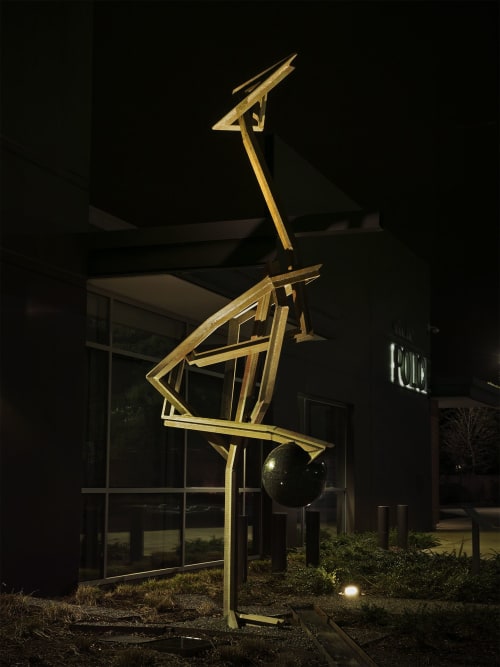 Image credit: Matt Babcock


+7

bronze and fiber reinforced concrete
completed 2016
17'H x 11'W x 5'D
Site specific artwork that tells a story, honoring the work done by the police and municipal court by referring to an ancient legend and symbol of vigilance. In many cultures cranes are symbols of good fortune, so the piece is an encouraging welcome to the culturally diverse community.
The wetland bird subject relates to the surrounding rain garden, and ground-level features tie the installation into the landscape design.
Since the underlying legend concerns a sentry who never sleeps, nighttime lighting was an important part of the commission. My background in architecture has prepared me well for large, multifaceted public art projects.
My work expresses my interest in materials and the ways things are made. I used a chemical patina to highlight the natural texture of the bronze bars as they come from the factory.
Have more questions about this item?