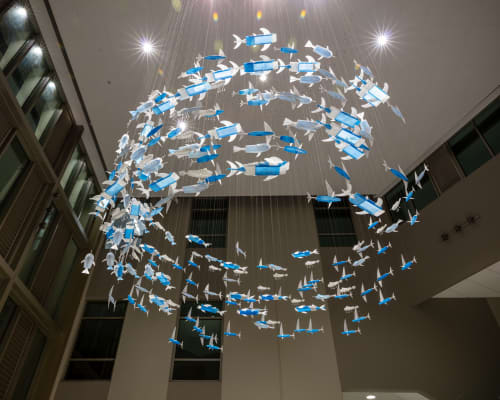 Image credit: William Short Photography,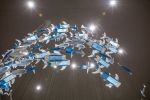 Between Wind and Water - Public Sculptures
Creator not accepting inquiries
"Visiting nearby health and human services facilities in the Oceanside area, I was introduced to a range of
programs created for the betterment of life for both individuals and families. While they addressed a
diverse spectrum of issues such as mental health, substance abuse, aging and veterans' affairs, it quickly
became apparent that their common focus centered on the process of transition; aiding in the navigation
from an adverse place, situation or mindset to another hopefully better and more sustainable one.
Occupying a space betwixt and between, I began to see parallels to this in both the function of the lobby
and in the ongoing development of the area from seaside resort and marine base to its evolving
residential growth. While considering these relationships, l imagined this process of ongoing change
expressed as the remnants of historic watercraft, whimsically coming to life, making and remaking
themselves, in a process of ongoing metamorphosis."