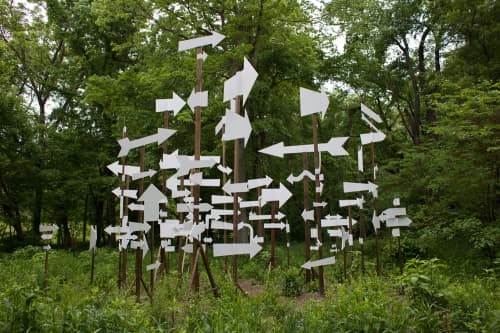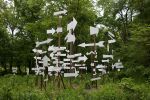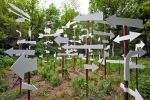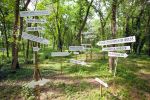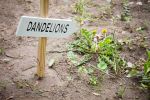 NOTICE: A Flock of Signs - Public Sculptures
Featured In 100 Acres: The Virginia B. Fairbanks Art and Nature Park, Indianapolis, IN
NOTICE: A Flock of Signs is an installation at the 100 Acres Park @ the Indianapolis Museum of Art in which clusters of signs are crowded along landscape pathways. Sited in several areas throughout the Park, the overabundant, densely packed signs create surprising, nonsensical landscapes in an otherwise serene nature preserve. These signs deliberately perplex, misdirect, and even contradict one another. A hyper-informative, look-at-me garden folly, NOTICE: A Flock of Signs elevates the everyday: the paths, trees, flora, and traces of fauna—to something worthy of notice.
Item
NOTICE: A Flock of Signs
Have more questions about this item?