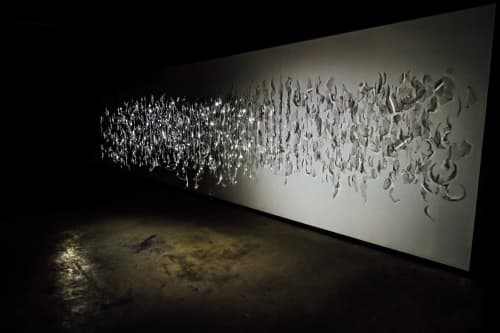 Image credit: Cliff Bumgardner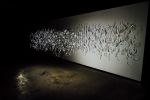 +6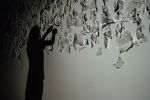 In Between Light and Shadow - Public Sculptures
Featured In STARworks Center for Creative Enterprise, Star, NC
Installation at STARworks NC, in Star, North Carolina
2017
1100 Blown Glass Shards, Steel Wire, Wood
Comprised of over 1100 paper-thin glass shards, this installation speaks to the importance of shedding light on things that are otherwise invisible. This work is a physical representation of what is in between one's darkness and the light at the end of the tunnel and is intended to create awareness around mental illness and suicide prevention.
In Between Light and Shadow was created and installed during Takizawa's artist residency at STARworks Glass Lab in Star, NC in 2017. The fragile glass shards react to the movement of the audience and the slightest shift in the air within the facility giving motion to the glass shards as well as the cascaded shadow on the wall.
Have more questions about this item?