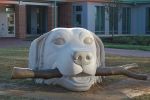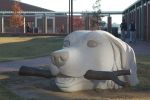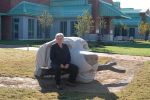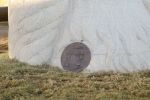 Swimming Retriever - Public Sculptures
Large granite Retriever "swims" in an imaginary pond of grass. Bronze stick serves as a bench, while children climb all over this piece. Bronze dog tag is attached to collar in the back with portrait and dates of the donor, to whom the sculpture is dedicated.
Price varies with size, material and subject matter.
Have more questions about this item?