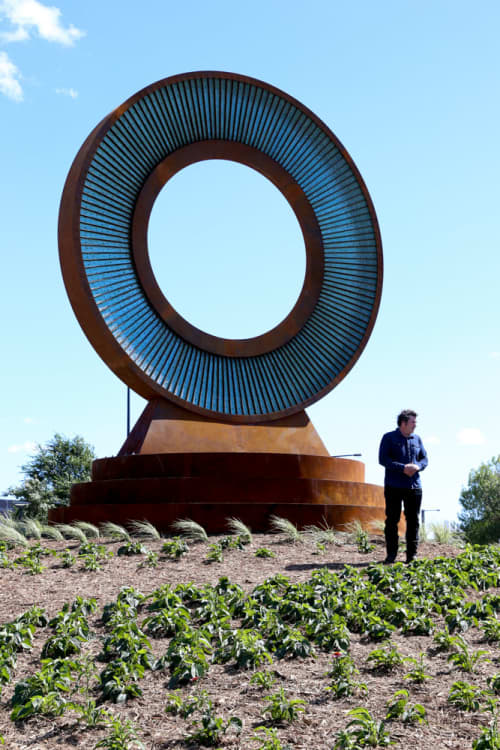 Convergence - Public Sculptures
Featured In Bloomington, South Loop, MN, Bloomington, MN
Convergence, an icon of the Bloomington, South Loop, is a large-scale steel, glass and light sculpture in the center of the roundabout at Lindau Lane and 28th Avenue. A project realized by Sculptor James Brenner and The City of Bloomington.
This piece is inspired by three primary groups of people that make up the South Loop community: visitors, workers and residents. The sculpted glass in the artwork twinkles as the sunlight passes through it in the daytime, and the fiber optic LED lightning illuminates the form at night. The light also slowly and gradually transforms from red to yellow to blue.
Have more questions about this item?