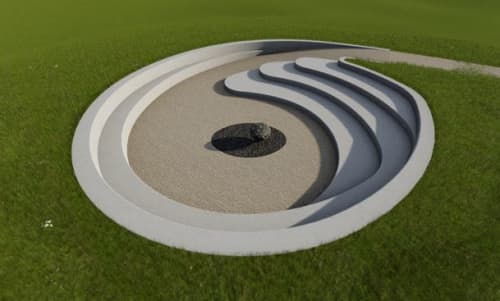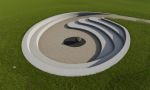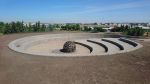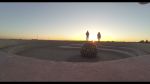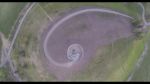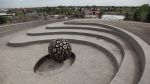 +1

Seed Pod - Public Sculptures
Featured In Prairie Winds Park, Calgary, Canada
To our surprise, the architects had one major premise in mind – they did not want the sculpture to be seen from anywhere in the park. Neighboring the park is the Baitun Nur Mosque, Canada's largest mosque complex. The mosque wanted the artwork to be representational of the multicultural community in the area. Likewise, the community members we met with wanted the artwork to bring people together and relate to the many new Canadians in the neighborhood. With this initial menu of parameters, we set to work and decided to explore the concept of a seed pod.
A seed pod carried by the wind lands on the top of the hill of prairie winds park. Nestled into the heart of the hill, the seed will germinate and grow. The pod is sheltering the seed of a native prairie wildflower.
From anywhere in the park, the seed pod is invisible and may only be seen to those who trek to the top of the hill. A gravel path that winds around the hill leads to the pod, and from above, the silhouette of a seed pod and stem are drawn on the hill. The pod is a concrete structure, sunken 75 cm into the earth, that serves as a gathering place where people can meet, sit in contemplation and relax. In its interior sits a bronze seed.
Have more questions about this item?