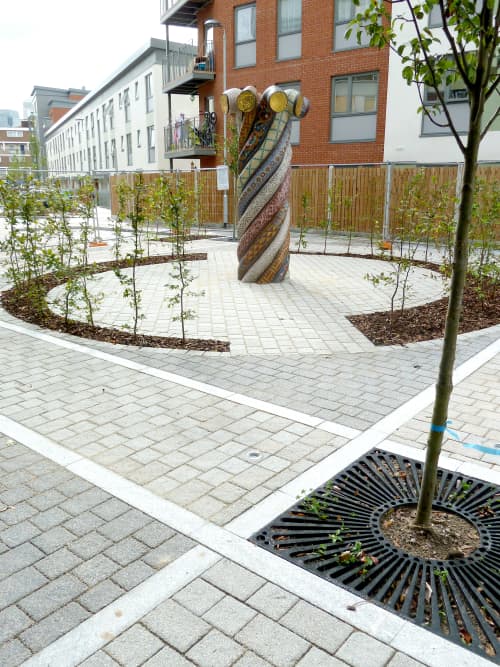 Image credit: Drostle Public Arts Ltd



Entwined Histories - Public Sculptures
Featured In London, United Kingdom
Located on the site of the former Rope Makers for the London Docks, the Entwined Histories mosaic sculpture represents the settling of migrant communities in the area over many centuries. Each new community is a strand of the rope, symbolized by its own textile pattern.
As seen in
Geoff Cade Way
, London, United Kingdom
Have more questions about this item?