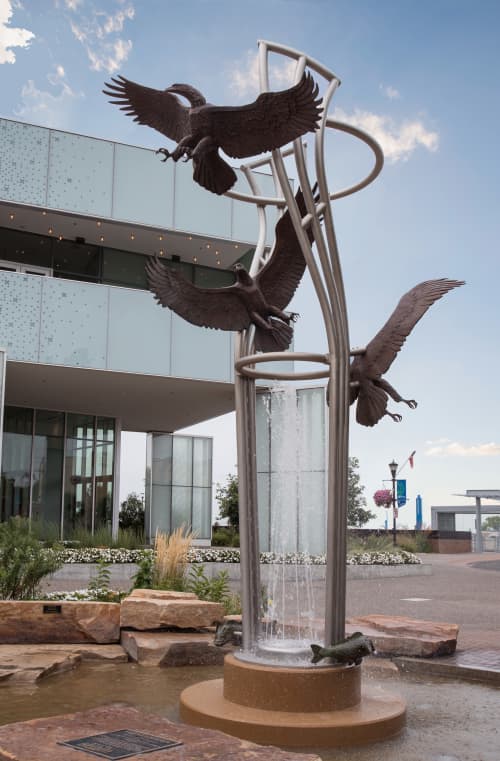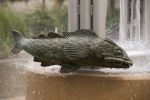 Ascent Fountain 2016 - Public Sculptures
Featured In Nicollet Commons Park, Burnsville, MN, Burnsville, MN
ASCENT FOUNTAIN is an exciting addition to the dynamic design of Nicollet Commons Park. Located in front of the Ames Center for the Performing Arts, Ascent Fountain is an eighteen-foot-high sculpture that features three sculpted eagles cast in bronze that appear to soar through an elegantly designed stainless steel trellis. Bronze fish at the base of the fountain circle through sprays of water and echo the rhythm of the parks water feature. The fish complete the symbolic representation of evolving fauna and the cycles of nature, depicted throughout Nicollet Commons Park watercourse.
Dedicated to the memory of Ken Slipka the former President of the Burnsville Community Foundation, the foundation describes Ascent Fountain as " honoring service to the community in the way it speaks to the accomplishments of goals, as well as the motivation and mentoring of others. The soaring eagles symbolize the synergies that lift and encourage the aspirations of others."
Item
Ascent Fountain 2016
Have more questions about this item?