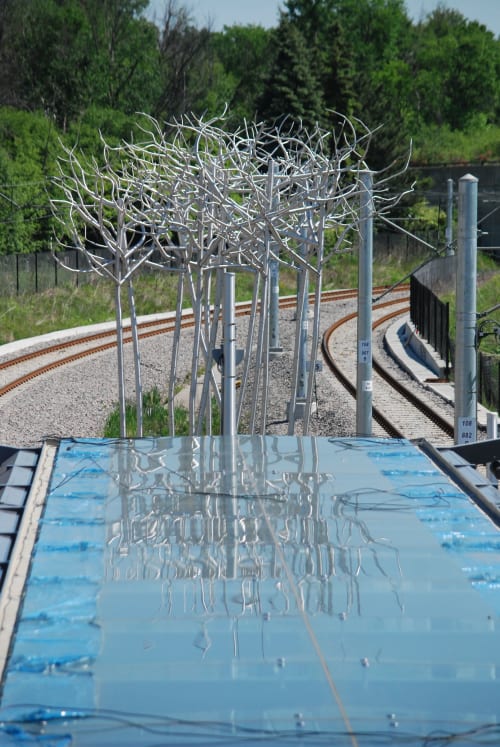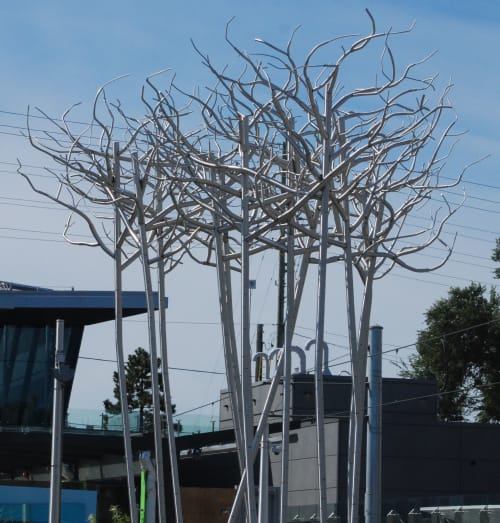 +4

This creator usually responds within a few hours.
Item Details
Thirteen slender birch trees lean together. The branches form a canopy creating a nest-like structure.
Stand of Birch makes reference both to Ottawa's early history as a logging town as well as its First Nation People's, the Anishinabe who used birch bark to create their canoes. These canoes carried them along Ottawa's three main rivers, the Rideau, the Gatineau and the Ottawa for hunting , trade and maintaining relationships.
Like these rivers did in the past, Ottawa's new light rail transit system brings people together. The ability for people to connect is essential for any healthy community. Connection nurtures creativity and a sense of place, which develops a shared commitment for the future.
Stand of Birch is made from stainless steel piping. There are over 600 individual pieces in this sculpture, each piece has been fitted into the next to create an exuberant and a natural expression of a young forest's growth.