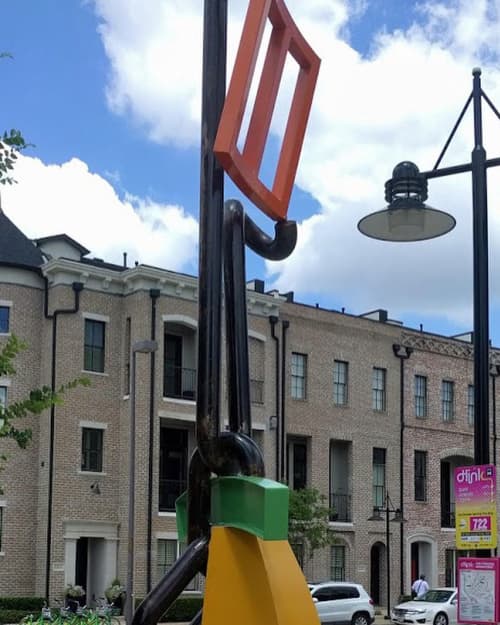 +2

Steelworks Sculpture - Public Sculptures
Featured In Dallas Farmers Market, Dallas, TX
Impressive steel works by Dewane Hughes at Dallas Farmers Market. His sculpture is a must see in Downtown Dallas with some nice color combination. Hill Country Haiku, 2nd view (2018) steel 22'x5'x7'. Talk of needles and camels (2018) steel 12'x6'x3'; Sky Talings (2018), steel, 14'x3'x3'. The space between dots and dashes (2018) steel 14'x4'x3'; Double slit detail (2018), Steel 16'x5'x5'.
Item
Steelworks Sculpture
Have more questions about this item?