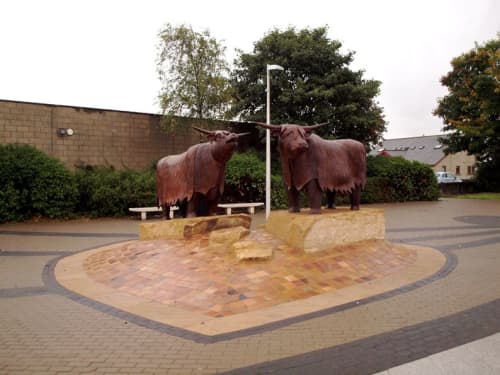 The Heart of Stenhousemuir - Public Sculptures
Featured In Stenhousemuir, United Kingdom
The sculpture celebrates the cast iron and toffee industries and the Tryst cattle market, once the largest in Scotland. Cast iron, sandstone and decorative paving. 2.25 metres high x 8 metres x 7.6 metres. Client: Falkirk Council.
Item
The Heart of Stenhousemuir
As seen in
Hallam Road
, Stenhousemuir, United Kingdom
Have more questions about this item?