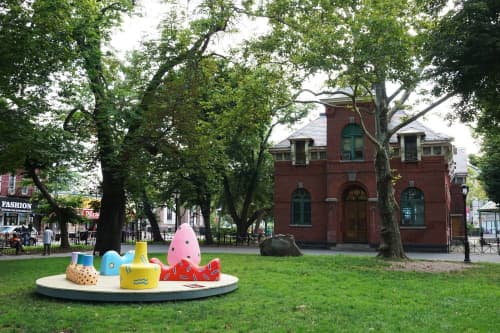 Image credit: Jack Freedman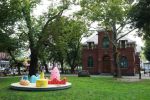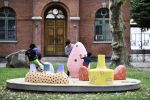 +5
Stick Stump & The Lawn Lumps - Public Sculptures
Creator not accepting inquiries
There is something about being on the ground that we believe connects us to our inner child, while also encouraging us to examine our innate wisdom. With this theory in mind, we want to encourage people to play, to daydream, and to feel a sense of joy and wonder despite an often tumultuous and chaotic world. For this project, titled Stick Stump & The Lawn Lumps, a grouping of 5 unique sculptures in Tappen Park, Staten Island create a playful forum for reading, recreation, performance, and public interaction.
Like hopping along a series of rocks in the landscape or finding that perfectly shaped stone to rest and take a seat, we aim for the works to invite viewers to engage with the art as they might engage with nature. Children run around and hop along the pieces, hopefully discovering new friends. Young adults might find curiosity in the sculptures' forms and fantasize about what they are and how they were made. Elders may imagine a psychedelic 'Stonehenge' or philosopher's stone garden and shake their heads, smiling, knowing how wild and wonderful the world is.
A very special thank you to Art in the Parks: UNIQLO Park Expressions Grant and NYC Parks for making this project possible.