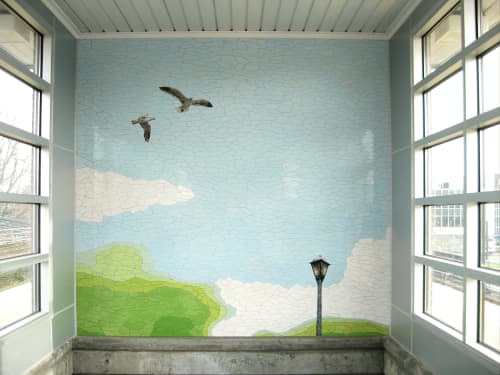 On the Trail of the Rising Sun - Public Mosaics
Featured In Valley Stream, Valley Stream, NY
A 48 ft long frieze of glass and ceramic mosaics fills the platform waiting room of the Valley Stream Station in New York. Created by Malin Abrahamsson, this beautiful piece depicts calming colors and charming. It brings commuters a view of the rolling lawns and shrubs of the close-by suburbs, under expansive skies.
Item
On the Trail of the Rising Sun
Have more questions about this item?