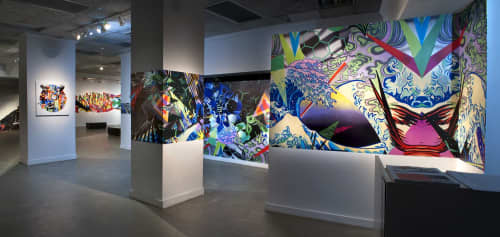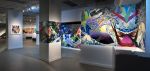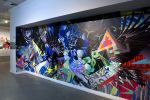 +13

"Tropicália" - Installation at Cornell Tech
"Tropicália" was commissioned to commemorate the 2015 Cornell Tech campus groundbreaking on Roosevelt Island. Artist and Cornell Alumnus Peter D. Gerakaris created this immersive 2,000 sq ft mixed media, site-specific installation with over 1,000 sq ft of mural imagery, 10 paintings from his "Mask Series", & an ambient soundtrack by Trevor Gureckis. The project was curated by Kendal Henry.
All artwork ©Peter D. Gerakaris. a.r.r.
Have more questions about this item?