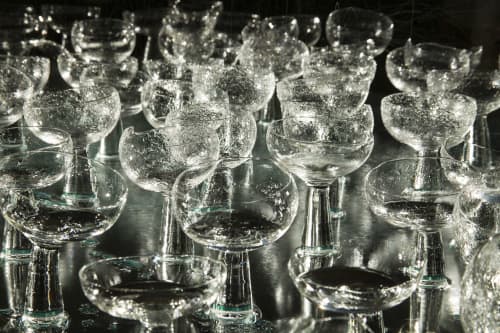 Image credit: Jason Dowdle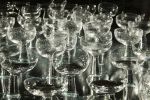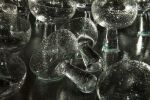 +8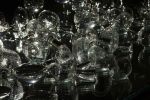 Breaking the Silence - Public Art
Featured In STARworks Center for Creative Enterprise, Star, NC
Site-Specific Installation at STARworks NC, in Star, NC
Blown Glass, Plate Glass, Steel, Water, Wood, PVC, Water Pump
2015
This piece was inspired by Takizawa's experience caring for someone struggling with severe suicidal ideation. Suicide is the tenth leading cause of death in the United States and its rate has been increasing for the past decade, yet it is still a taboo topic of conversation. This piece is intended to start a dialogue.
This site-specific installation was created at STARworks Glass Lab in Star, NC. The piece included a water system that sprinkled droplets of water into hundreds of irregular clear glass vessels. These vessels filled to the brim, eventually tipped over and fell. Watch a video of this installation here: https://www.kazukitakizawa.com/breaking-the-silence
Have more questions about this item?