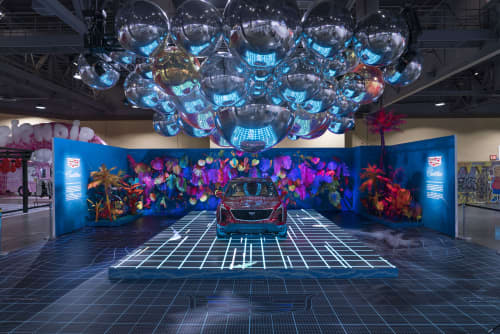 Image credit: Ben Z Cooper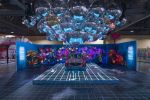 +1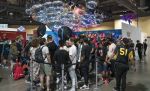 You are invited to a physical experience where art, technology and joy merge into something greater. Nature, color and light fuse together, provoking you to rethink what's real. What's possible. What's next.
This is a celebration of firsts – the first ever collaboration between Cadillac and Hfour Studio inspired by the first ever Cadillac XT4. This is where a world of never-ending wonder begins.
This portion of the campaign spiked web traffic by 3600% and netted the brand more than 3 million organic social media impressions from experiential engagement and social conversation.
Cadillac wanted something that re-imagined reality to showcase their XT4 at ComplexCon in Long Beach. Hfour was given near carte blanche to create a unique experience that would capture the attention of ComplexCon attendees. Our design process started with the imaginative question of what would happen if we merged 'Avatar' with Vaporwave. The answers were presented in the design by placing the car on a led video floor, which played content that made the car look like it was always moving forwards over an unreal landscape. The backdrop was a wall of luminous tropical plants, placed as though they were created in the wake of the Cadillac's air displacement. The entire scene was then reflected in an array of mirror and iridescent spheres hanging above the car and video floor.
The experience was one of the most popular experiences at ComplexCon, despite there being no takeaways or merchandise on-site sale. Over the course of the two day conference, thousands of people came in to the experience, taking pictures of themselves, the car, and the surrounding graphical landscape, to share on social channels.
After ComplexCon, we tried to reduce our waste as much as possible. The walls were re-used by the scenic company that supplied them, the mirror spheres returned home for future activations, and most of the plants evolved into one of our rental items, the 'Luminous Plant Wall'.
Have more questions about this item?