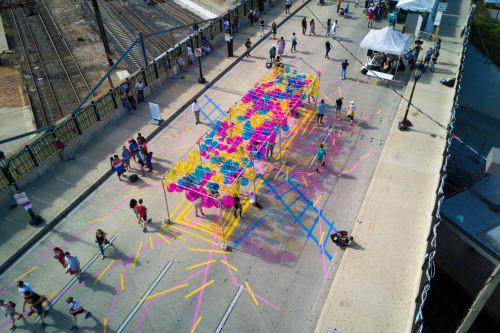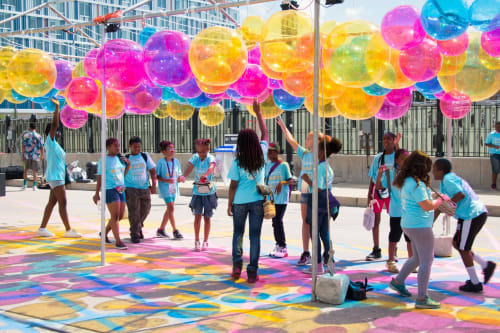 Image credit: Graham Coreil-Allen & Baltimore Aerials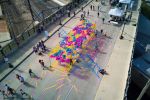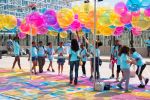 +5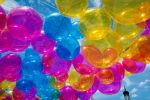 Choose Your Own Adventure
Choose your own Adventure transformed Baltimore's Charles Street Bridge into a colorful playscape of pedestrian pathways and hanging beach balls. The project was commissioned by Baltimore Office of Promotion and the Arts for the free 2018 Artscape festival. Spray chalk lines marked a site-based map converging under a forest of beach balls hanging from an open air structure.
https://grahamprojects.com/projects/adventure-artscape/
https://vimeo.com/286601636
Beach balls, line striping paint, tent structure, LED lights, poetry
12'x40'x100'
Charles Street Bridge at Penn Station, Artscape, Baltimore, MD
June 2018
Have more questions about this item?