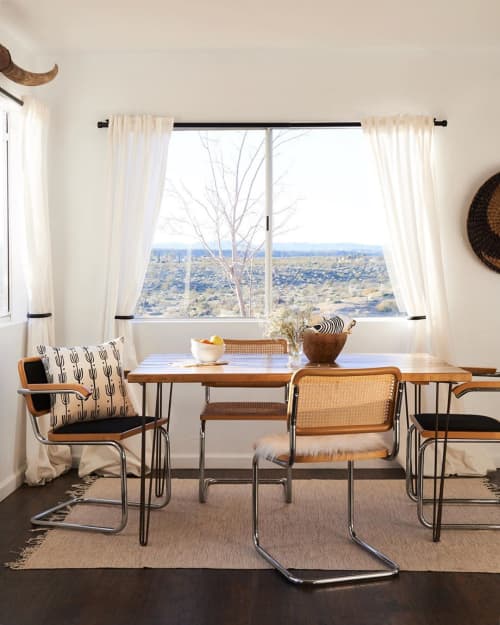 Image credit: Shot and styled by Lexi Ribar and April Nemeth for Little Korboose
+1
Saguaro | Organic Cotton Pillow
Featured In Joshua Tree, CA
This pillow is a part of our Desert Dreams collection inspired by the high desert and community of Joshua Tree, California. The design combines the peacefulness and preservation of the land featuring our modern take on desert motifs and imagery.
Our original hand-drawn design is screen printed with non-toxic ink on 100% natural unbleached organic cotton. This design will look great on your couch, bed, or chair and can easily coordinate with your other pillows. Mix with our other pillow sizes and designs here!
Little Korboose textiles are made with 100% organic flour sack cotton and screen printed with low impact, non-toxic ink. Organic cotton comes from non-genetically modified plants, grown without the use of any synthetic agricultural chemicals such as fertilizers or pesticides. Because of the eco-friendly way in which we produce our textiles, they are natural (off-white) in color, just as nature intended.
Have more questions about this item?