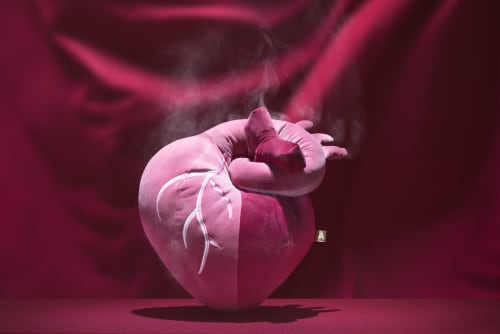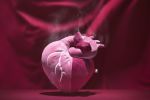 +3

Custom options available, ask the creator for customization.
There are many cheesy heart pillows on the market so GRAVITEX designed an anatomically correct heart pillow complete with an aorta and vena cava.
The heart is the main organ of the body and also the symbol of love. Our classy, shimmering velveteen in two bordeaux nuances lives up to this claim. A two-tone embroidery adorns the front of the heart, the filling is made of siliconized polyester fibre.
Weight: 1.2 kg
Dimension: 40 × 32 × 20 cm
Care: 30°C gentle wash
Material: Cotton & Polyester Fibre
Have more questions about this item?