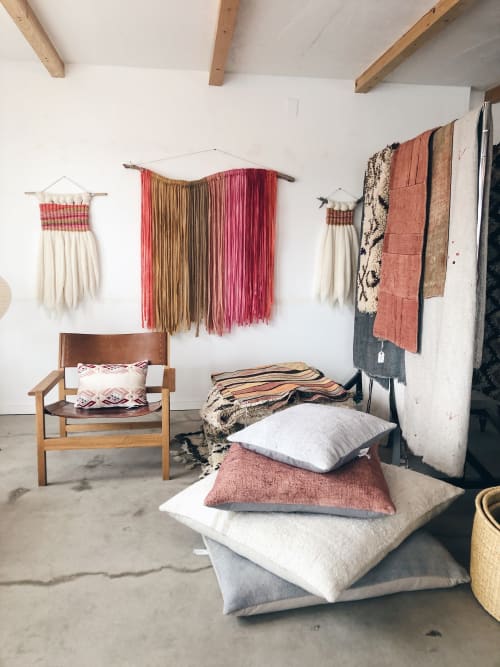 Image credit: Several Images by Valerie Durant
Context & Credits
Item
Vintage Hemp Floor Cushions

+3
Vintage Hemp Floor Cushions
Shipping: US$10-US$35 shipping in the US, ask the creator about international shipping.
Product is in stock now
Custom options available,
ask the creator
for customization.
Item Details
Floor cushion covers handmade from vintage hemp woven in the 1960s.
Several naturally dyed colors such as gold, blush, silver, charcoal, and blues available as well as natural un-dyed hemp, and striped un-dyed hemp.
Each cushion cover is one of a kind. This is the beauty and uniqueness of handwoven vintage hemp. Your cushion cover will be similar to the item(s) shown, however not identical. If you would like a photo of the exact cushion cover(s) that will be shipped to you, please feel free to send an email requesting one.
Optional Pillow Inserts – We offer an option to add FOUR cruelty-free feather inserts to fill your medium floor cushion. Please be sure to select "include insert" if you would like your pillow to arrive with the inserts to stuff it.