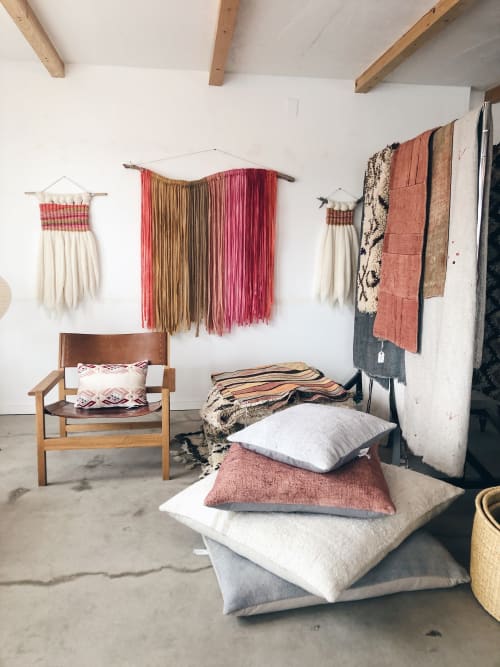 Image credit: Several Images by Valerie Durant
Context & Credits
Item
Vintage Hemp Floor Cushions

+3
Vintage Hemp Floor Cushions
Custom options available, ask the creator for customization.
Item Details
Floor cushion covers handmade from vintage hemp woven in the 1960s.
Available in small (24"x24"), medium (28"x28"), large ("36x36") and custom sizes.
Several naturally dyed colors such as gold, blush, silver, charcoal, and blues available as well as natural un-dyed hemp, and striped un-dyed hemp.
Insert not included.