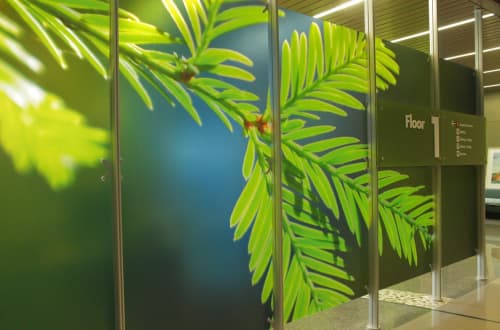 Redwood Needles - Photography
Featured In Kaiser Permanente Redwood City Medical Center, Redwood City, CA
Check out Nita Winter 's beautiful Redwood Needles room divider at the Kaiser Permanente Redwood City Medical Center.
New growth redwood needles with blue sky and green leaves overhead in the protected, old growth redwood forest ecosystem. This image is from Muir Woods, only 15 miles from San Francisco.
Have more questions about this item?