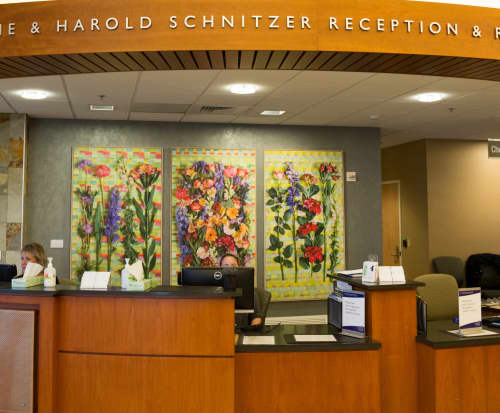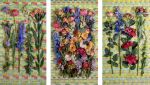 ""Nature of Friendship"" - Photography
Featured In OHSU Center for Women's Health, Portland, OR
Photographic triptych, 3 panels, 72"" x 120"" Pigment Print on canvas. The flowers are a message of beauty, strength and hope. The two outer panels depict single stems of tulip, delphinium snapdragon, roses, each standing as a unique specimen while the central panel is a mass of blossoms to connote the idea of a community made up of individuals. ""Alone we are strong; in a community we are even stronger"". Commissioned by OHSU Center for Women's Health, 2006.
Item
""Nature of Friendship""
Have more questions about this item?