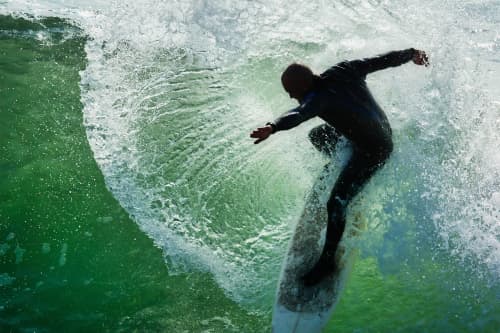 Featured In Steamer Lane, Santa Cruz, CA
Off "the point", waves push in directly to an area next on the list..."the slot". Photographers are given an incredible view 15 feet above the surf crashing into the rock cliff. This snap off the lip compliments the glory of surf.
Price will vary depending on size and medium (Canvass, Metal, Acrylic etc.) All prints are signed with number (1-100) before shipment.
Have more questions about this item?