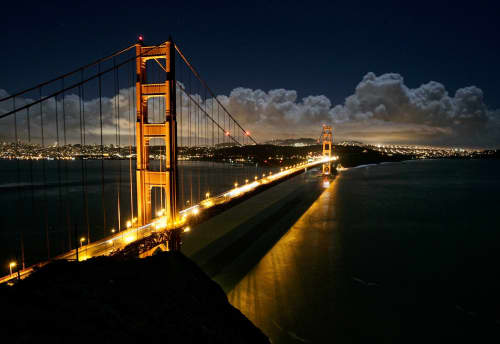 Golden Gate - Photography
Featured In San Francisco Bay, CA, CA
Sometimes you just have to go... A missed dinner, decision to drive to the city, a "wolf moon", rain all day, and of course... my camera in the truck. An evening that will never be repeated... and we knew it as we photographed the city and the Golden Gate. Every moment...remembered.
Price will vary depending on size and medium (Canvass, Metal, Acrylic etc.) All prints are signed with number (1-100) before shipment.
Have more questions about this item?