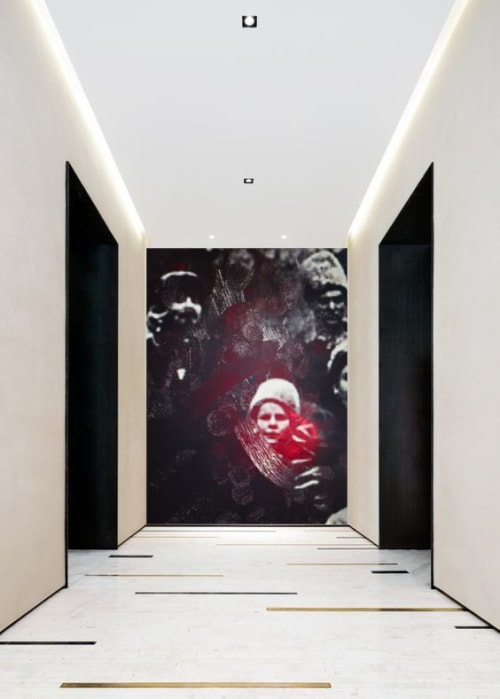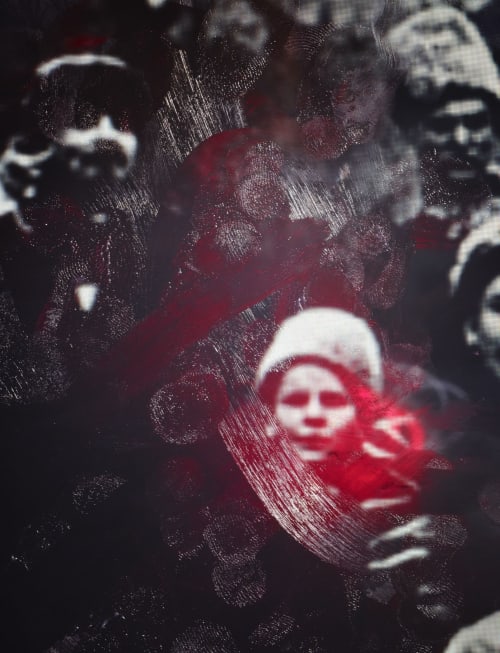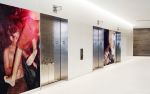 +15

Surface Tension Office Building - Technology, Fingerprints
There is a connection between what troubles us and what distracts us. We use what distracts us to evade what troubles us.
Tabitha Soren's Surface Tension uses our gaze against us. The images capture the harmful touch of police brutality; the touch that heals; the human touch that damages the human's world. They are at once painterly and ghostly, violent and ominous. What unites the photographs is touch.
The science of touch convincingly suggests that we need—or, are wired to-connect with other people on a basic physical level. We know this anyway; that we need science to remind us, tell us something about our current condition. We have forgotten that our fingerprints can reveal our identity. We spend an increasing amount of time touching technological devices. This serves as a poor substitute. Soren's photographs combine our oily, sweaty, teary, messy human lives with our machine ones. The residue is not just grime. It is evidence of the otherwise invisible.
Touch is a language in and of itself, essential to what it means to be human. The very first images created by man were hand prints on the walls of caves. The very last images may well be fingerprints left on screens. Surface Tension captures that language of touch. As the artist says, "This work is about my feeling that right now our humanity is in direct conflict with the daily fight against technological domination."
in
Private Residence
, Palo Alto, CA