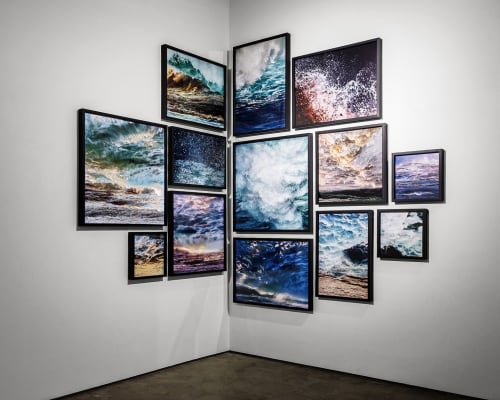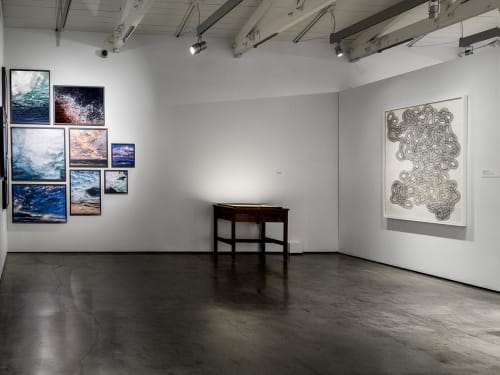 +14

Panic Beach Oceanscapes
Life can be rough and reckless with human beings. Soren is continually struck by the amount of misfortune and catastrophe people can endure in a lifetime. It's amazing what people survive – and what people don't.
The Panic Beach pictures are metaphors for the difficult twists and turns of everyday living. The compelling colors and patterns of the ocean may draw you in but the ferocity and brutality of the water are lurking too. Each photo blurs the distinctions between earth and sky, and flat and deep, which is how unbalanced all when a crisis hits.
These images are taken in response to the random tumultuousness of the human experience. In fact, Soren gets knocked down quite a bit by the ocean taking them. Based on the weather forecast and the surf report, she rises at dawn or heads out before sunset to shoot. She perches on large rocks in the ocean with her film-filled camera, tripod and flash. Soren needs the waves come close enough for her flash to freeze some of the action but not so close that her camera equipment gets washed away. Both of these things have happened, of course. No amount of calculation lets Soren control the outcome perfectly.
This project is a way for Soren – and an invitation for the viewer - to dive into the unpredictability and complexity of life. It's not as if we have much choice about the havoc anyway.