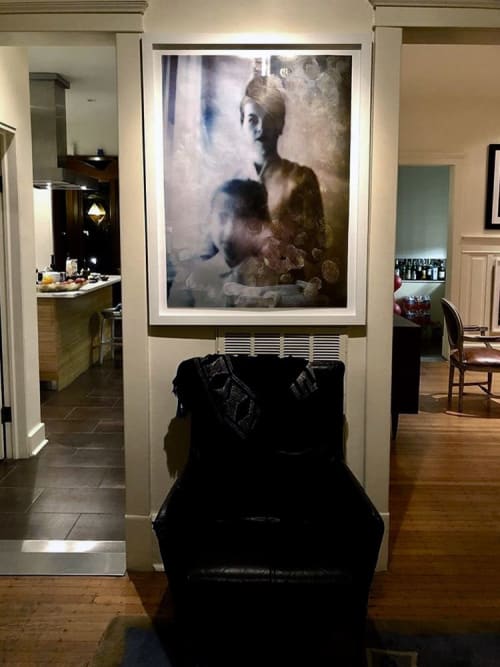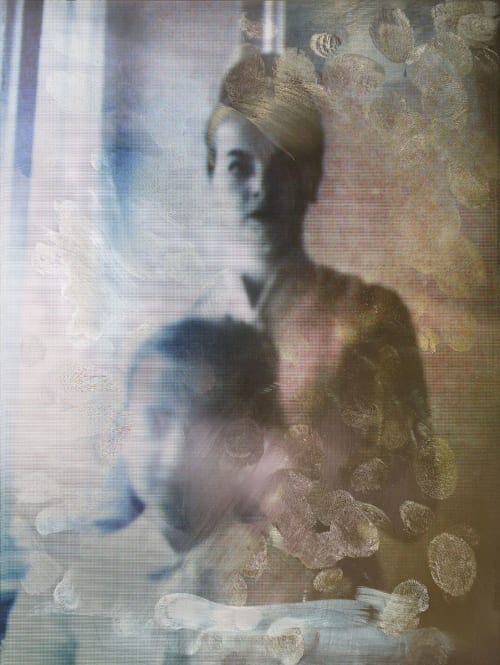 Image credit: Pia Ehrhardt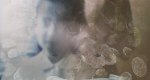 +5

just-live-here from Surface Tension - Portrait, Black and White and Color, Vintage
People in photographs are out of our reach—beyond touch—and yet somehow eternally, virtually present. One question that emerges from Soren's Surface Tension project is whether or not digital culture encourages us all keep each other at an unprecedented distance. A 2018 PEW Research Study found that one fifth of Americans admit they are never off-line.
"Surface Tension" encourages us to see our relationship with everyday technology in unexpected ways, highlighting the marks we leave on glass screens, which we routinely ignore or erase. The subjects pictured beneath the surface record our culture while the smears of fingerprints record our lives, our flitting attentions. They map how we spend our time.
Using an 8x10 large-format camera, Soren shoots iPad screens under a raking light to reveal the tactile trail we leave behind. The science of touch makes clear that humans need to connect with the physical world, yet we spend an increasing amount of time satisfying only our sense of sight while touching the cold impervious surfaces of technological devices.