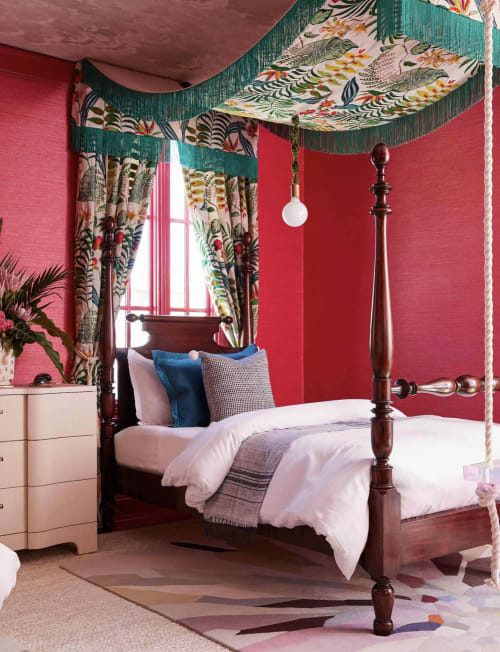 Custom Helix Lights - Green
Dual design team, Eva Muller Bradley and Alicia Cheung Lichtenstein of studioHEIMAT are honored to present Daydream Believin at the 2019 San Francisco Decorator Showcase. To illuminate the space, the designers selected a pair of bubble fixtures suspended by Windy Chien knot sculptures. At the foot of each bed, hanging dichroic acrylic swings provide seating.
This item is commission/custom work.
Click request a quote to start a conversation.