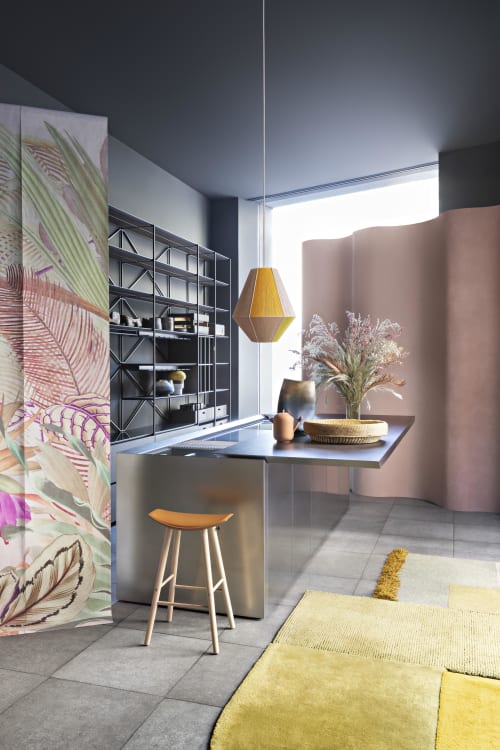 Image credit: @beppebrancato_studio


+1

Other People Want This. 1 People Have This In Their Carts Right Now.
Custom Options Available.
Ask The Creator
For Customization.
Kaya lamps beautifully placed in this kitchen styled by Studio Salaris published in the Living Corriere Della Sera magazine.
Cotton yarn, powder-coated steel
Colors: Beige, yellow, mintgreen, rose
Height: 40 cm
Width: 35 cm
Reach out to the creator if you would like to purchase a different color (you can choose between 50 different colors for a custom made lamp).
Styling by Studio Salaris
Magazine: Living Corriere Della Sera
$70 Shipping in the US, ask the creator about international shipping.
Have more questions about this item?