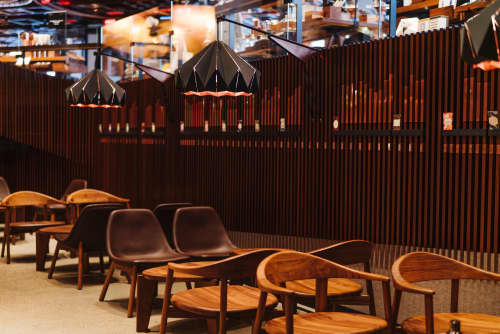 Image credit: Matthew Glac
Chestnut origami lamp in metal - Pendants
Featured In Starbucks Reserve Roastery, New York, NY
The Starbucks team asked us to make a metal version of the Chestnut origami lamp which is one of our evergreen designs. Together with Dutch lighting designer Marc de Groot we came up with the best way to construct and make this lamp in metal. Over the years Marc de Groot developed a clever method to connect metal sheets together and he does make some stunning lights based on this technique. Studio Snowpuppe designs lights that are based on folding techniques.
These lamps for Starbucks are the first metal Chestnut lamps that we did make.
Item
Chestnut origami lamp in metal
Have more questions about this item?