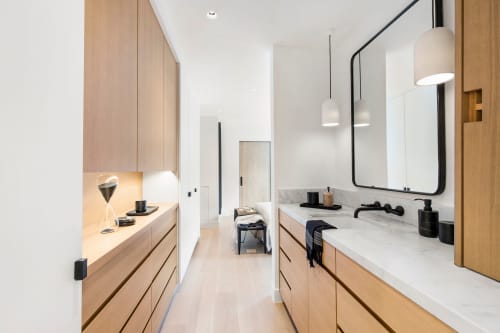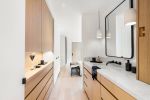 Featured In Rachely's Home, San Francisco, CA
Handmade porcelain light fixtures from Porcelain Bear are the perfect piece in this lovely bathroom. Interior design by StudioNEA.
The classic and original Cloche pendant has been a staple in the Porcelain Bear range from the early days. The Cloche was designed in 2013. The Cloche offers simple, pared back lines, elegant geometry and is as appropriate for a contemporary interior as it is for renovated older architectural styles. The Cloche plays its part in any space with dignity, integrity and simple style.
Have more questions about this item?